Competence center program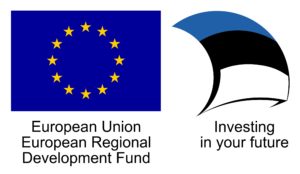 Injeq collaborates with Eliko through reasearch in Eliko Competence Centre Project (EU48693). The program has two focus areas and Injeq is involved in development of new technologies in the focus area of sensing and signal processing in the IoT.
Eliko launched an Internet of Things (IoT) driven industrial R&D program in 2015. The aim is to help companies develop competitive products through active collaboration with universities. This is to ensure that companies invest in future-proof technologies in the IoT.
The Competence Centre Project is financed by the European Regional Development Fund with 6 996 700 euros.
Eliko competence project (EU48693) runs between 01.07.2015-30.06.2022.