Notification
7 February 2019
Injeq mourns for the loss of CEO and mentor Rami Lehtinen
Rami Lehtinen, D.Sc. (Tech.) and the CEO of Injeq, passed away November 27th 2018 at the age of only 52. While the company that owes much of its recent progress to him is grief-stricken by this sudden loss, we are also more determined than ever to carry on his work to save and improve peoples' lives with new medical technology.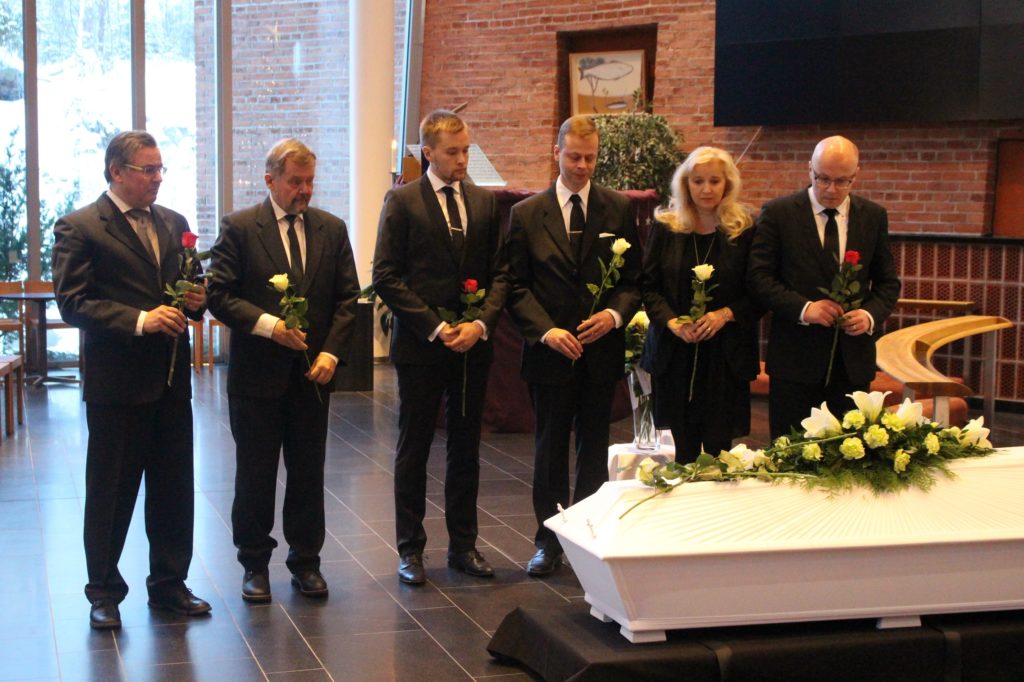 Born in Tampere July 18th, 1966, Rami dedicated his adult life to medical technology – both studying and teaching it. Since his doctorate in 1997, the number of his published papers worldwide reaches 40. His teaching work spanned over 20 years as well, so it can be said he inspired generations of students.
Working with a startup was Rami's lifelong dream. With Injeq, that dream was finally realized in beginning of 2017. His role as CEO enabled him to make full use of his vast, accumulated knowledge. He discovered a new application of our IQ-Needle for treating children with leukemia, created contacts to hospitals and doctors, and most importantly, inspired and mentored his entire team.
Some people have the gift of bringing out the best in others, and Rami was definitely one of them. He encouraged people to "move on to the next level of expertise", and never shied away from a new challenge himself. That's why everybody at Injeq feels the loss of our mentor very strongly.
Rami was laid to rest on 21st December 2018. At Injeq, we wish to extend our deepest symphaties to Rami's family, of which he always talked very fondly.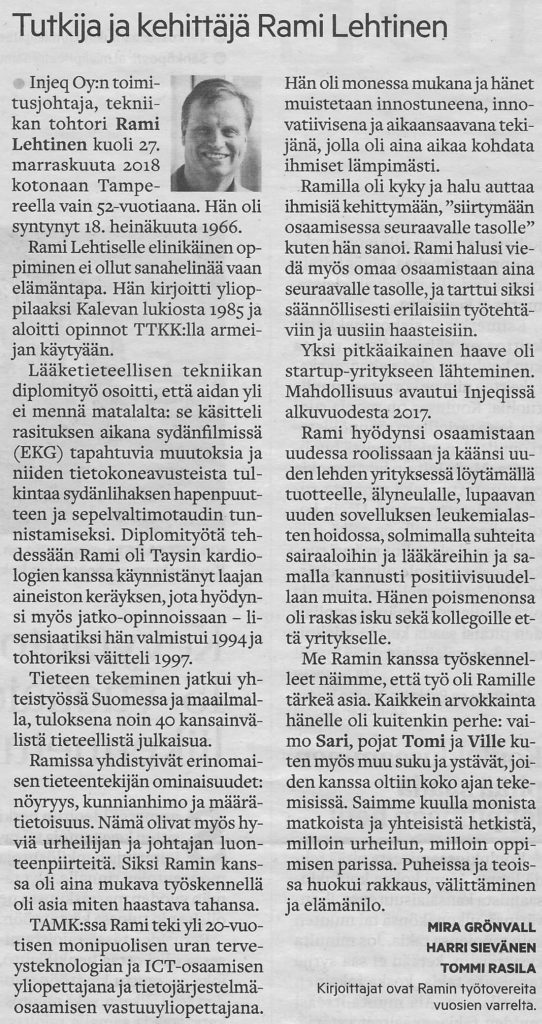 Aamulehti February 1, 2019